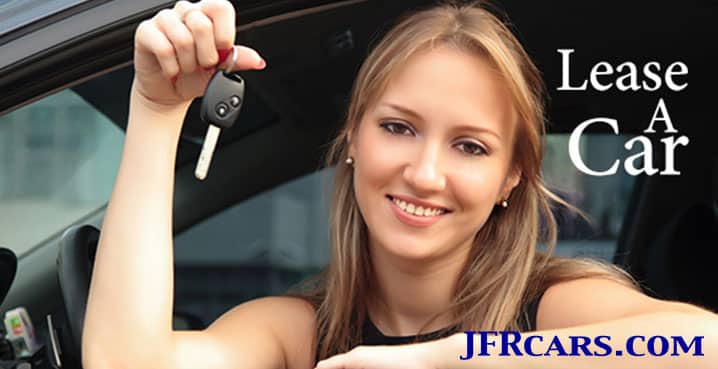 Discover How To Lease A Car With Ease and Peace of Mind.
Leasing a car can be a good option for many people today.
To lease a car is similar to renting a car for a period of 2 or 3 years. Depending on what type of lease you have you may be able to walk away from the car, with little or not consequences at the end of the lease term.
One of the nice benefits of leasing is that you can usually get more car for your money.
Here Are Several Benefits To Leasing A Car
To lease a car most often allows you to get into the lease of a new car with little or no money down. Typically the interest rates for a lease are lower than a conventional auto loan.
And, in most cases the first lease payment will not be due until 45 days from the signing of the contract.  These are some positive reasons to lease a car.
To Lease A Car You Will Need The Following:
A Good Credit Score
In order to get the best possible interest rate, you will want to go into a lease with a high credit score. Lease holders want the assurance that you will pay the lease on time, adhere to the lease agreement and keep the mileage to the allotted amount each year of the lease.
If your credit score is less desirable you may check into getting a co-signer. A co-signer is someone that has a good credit score and will sign the lease agreement with you. This person takes on the legal responsibility of repaying the lease if you should default.
Driver's License
A valid state-issued driver's license is something else you will need to lease a car. In addition, you will be asked for your social security number so that the dealership can pull your credit report. The dealership will most likely take a copy of these two items, having them on hand will save you time.
Auto Insurance, Including GAP
In most cases, you will be required to carry full insurance coverage on the vehicle you will be driving. Bring with you a current insurance card, along with the name of your insurance company, agent and their phone number.
The dealership may want to verify the type of insurance you have before leasing you a car.  To lease a car, you will probably be required to carry GAP insurance also. GAP insurance can be purchased through the dealership, manufacturer or a third party such as your insurance agent.
GAP insurance will cover the difference on your car and what it is worth in the event of a loss. This way you won't have to come up with money out of your pocket to pay the car loan off.
Address Verification
Something else you will need to lease a car is address verification. Bring with you a utility bill such as an electric bill, along with your cell phone bill to verify your address. Being prepared and having these with you could help you sign the papers that same day.
References
Take the time to type up a short list of personal references, normally three references are typical. You need one relative and two other names of people who know you. This list should include their names, addresses and phone numbers.
These people should know you well and be able to vouch for your character if they are called. Having this information ready and presenting it to the salesman can help speed your lease process up.
If you think you want to lease a car and have questions please feel free to call us at 303-761-8045 or contact us by email and we will be glad to answer your questions.